Mackey Staffing & Co. is actively committed to supporting the communities we serve. Every Mackey Staffing & Co. associate is devoted to making a positive difference in the lives of our Clients, Candidates and the Communities in which we are privileged to operate. Sometimes it's those seemingly small things we do that are the greatest measure of our success.
The team at Mackey Staffing & Co. has volunteered countless hours within the community to help mentor job seekers, those in transition and students alike. Here are just a few of the organizations with which we have partnered:
Various Outplacement Groups
We are always looking for new ways to offer up our many years of recruiting expertise for the better of the community. We encourage you to contact our Director of Marketing and Business Development, Jennifer Gerwien, if you would like us to speak or assist your group in this capacity: 203-655-1166 Ext. 103.
MGS Gives Back
Since the organization's inception in 2002, we have partnered with numerous philanthropic organizations so to improve the communities in which we live and work. We feel privileged to give back and strive to be exceptional corporate citizens. Here are a few of the many worthwhile causes we've championed over the years: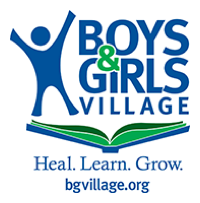 For 73 years, Boys & Girls Village, Inc. has been one of Connecticut's leading providers of behavioral health, educational and permanency planning services for at-risk youth and their families. Since its founding, Boys & Girls Village has touched the lives of thousands of children and families, from 50 different Connecticut communities, providing a wide range of family-centered services and evidenced-based treatment approaches that helped children heal, learn and grow.

An affiliate of Dress for Success® Worldwide in New York City since 1998, the organization has served over 5,000 women in Fairfield County through its Simply Suited program and career development programs. The mission of Dress for Success is to empower women to achieve economic independence by providing a network of support, professional attire and the development tools to help women thrive in work and in life.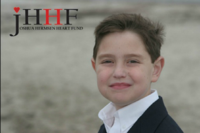 Since its inception in 2009, The Joshua Hermsen Heart Fund has been able to award grants to families of children waiting for heart transplants. This financial assistance goes towards helping families pay for parking, food, hotels, and other needs while waiting in the hospital. This is only possible because of thoughtful contributions from our generous donors.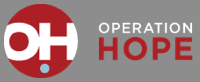 Operation Hope provides the opportunity for individuals and families to experience transformative change. By addressing basic needs for food and shelter, as well as offering long-term solutions to hunger and homelessness, including affordable housing, life skills training and personalized clinical support, we help people reach their potential in an environment where compassion inspires dignity and hope.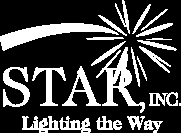 STAR was established in 1952 by parents who believed that children with developmental disabilities were entitled to the same basic opportunities in their home community as other children and as an alternative to institutionalization. Today the organization has grown to include a full array of services for over 500 individuals with disabilities and their families, from birth to their senior years.  Services are provided in Norwalk, New Canaan, Wilton, Weston, Westport and Darien.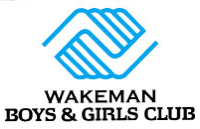 What started on Christmas Day in 1913 as a clubhouse for 50 boys in Southport has evolved into a thriving organization known today as Wakeman Boys & Girls Club. In 2013, Wakeman celebrated 100 years and we now serve over 4,000 youth through its three vibrant sites in Southport, Fairfield and Bridgeport.
With its illustrious history, Wakeman continues to offer girls and boys access to a wide range of academic, artistic, athletic and community service activities with an admirable mission -- "to guide and inspire young people, especially those who need us most, to reach their full potential as productive, caring and responsible citizens."

Women's Business Development Council is a 501(c)(3) non-profit organization that is dedicated to providing the tools and resources to help women thrive in business. They believe that when desire, education, and preparation come together, opportunities are created, ideas are ignited, and economies are expanded.